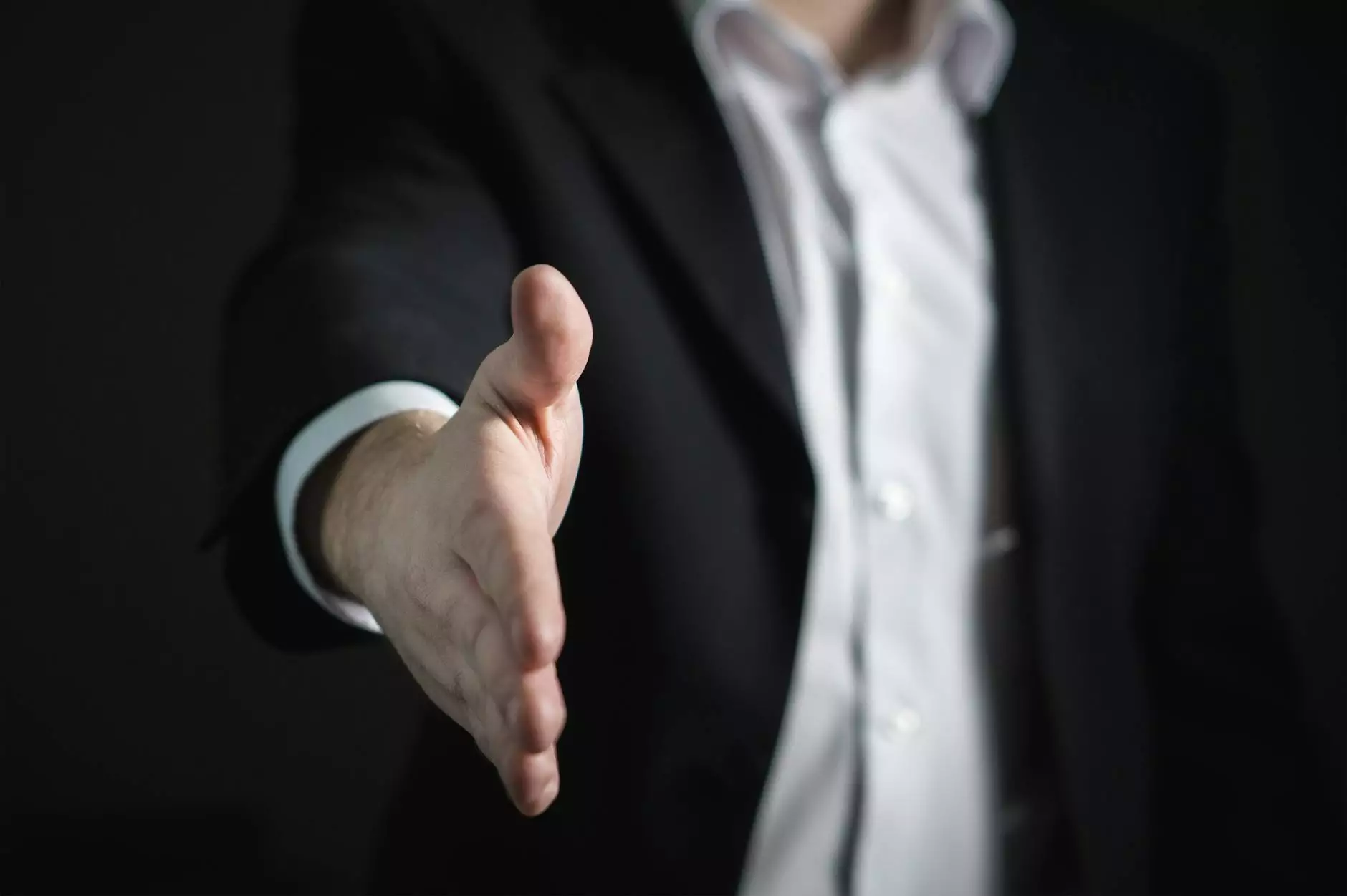 Welcome to The Deng Law Firm, your trusted partner in corporate legal matters. We specialize in corporate law, corporate governance, compliance, and contracts. With our extensive expertise and dedication to providing exceptional service, we pride ourselves on helping businesses succeed.
Corporate Law
Our team of highly skilled corporate attorneys is experienced in handling a wide range of corporate legal matters. Whether you need assistance with business formation, mergers and acquisitions, contract negotiations, or corporate restructuring, we have the knowledge and skills to guide you through the complexities of corporate law.
Business Formation
Starting a business requires careful planning and adherence to legal requirements. Our corporate law experts can help you choose the right business structure, whether it's a corporation, limited liability company (LLC), partnership, or sole proprietorship. We will ensure compliance with all necessary regulations and assist with the preparation of the required documentation.
Mergers and Acquisitions
When it comes to mergers and acquisitions, our team is well-versed in the complexities involved. We provide comprehensive legal support throughout the entire process, including due diligence, negotiation and drafting of agreements, regulatory compliance, and post-merger integration. Our goal is to help you achieve a seamless transition while safeguarding your interests.
Contract Negotiations
Contracts are the foundation of any business relationship. Our corporate attorneys have extensive experience in contract negotiations and drafting. We will work closely with you to understand your objectives and ensure that your contracts are tailored to meet your specific needs. Our attention to detail and focus on protecting your interests will give you the confidence to move forward with your business ventures.
Corporate Restructuring
In a constantly evolving business landscape, corporate restructuring is often necessary to adapt to changing market conditions. Our team can assist you with corporate reorganizations, joint ventures, spin-offs, and other restructuring strategies. We will provide strategic advice and handle all legal aspects, ensuring a smooth transition and minimizing potential risks.
Corporate Governance and Compliance
At The Deng Law Firm, we understand the importance of strong corporate governance and compliance practices. Our attorneys will work closely with your company to establish robust governance structures, implement effective compliance programs, and ensure regulatory compliance.
Governance Structures
Effective corporate governance is critical to fostering transparency, accountability, and responsible decision-making. Our experienced attorneys can provide guidance on establishing governance frameworks tailored to your organization's unique needs. From board structure and composition to internal controls and risk management, we will help you establish best practices that align with industry standards.
Compliance Programs
With the increasing complexity of regulations, businesses must prioritize compliance to avoid legal and reputational risks. Our team will assist you in developing comprehensive compliance programs designed to identify, prevent, and mitigate potential compliance issues. We will conduct thorough assessments, develop policies and procedures, provide compliance training, and monitor ongoing compliance efforts to ensure your business operates within the bounds of the law.
Regulatory Compliance
In today's highly regulated business environment, complying with applicable laws and regulations is crucial. Our attorneys have a deep understanding of industry-specific regulations and can assist you in navigating complex compliance requirements. Whether you operate in finance, healthcare, technology, or any other regulated sector, we will help you proactively manage compliance risks and stay up to date with regulatory changes.
Contracts
Contracts play a vital role in business transactions, setting clear expectations and protecting the interests of all parties involved. Our skilled attorneys have extensive experience in contract law and can assist you with various types of contracts, including but not limited to:
Sale and Purchase Agreements: We can assist you with drafting and negotiating agreements for the sale or purchase of assets, goods, or services, helping you secure favorable terms while minimizing potential risks.
Employment Contracts: Our team can help you navigate the complexities of employment law and ensure your employment contracts are comprehensive, compliant, and protect your business interests.
Licensing and Distribution Agreements: We can assist you in securing licensing and distribution agreements that protect your intellectual property rights and facilitate efficient distribution of your products or services.
Confidentiality Agreements: Safeguarding sensitive information is crucial in today's competitive business landscape. Our attorneys can help you draft robust confidentiality agreements to protect your trade secrets and other confidential data.
Partnership and Shareholder Agreements: Whether you are entering into a partnership or establishing a new corporation, we can assist you in drafting partnership and shareholder agreements that clearly outline rights, obligations, and dispute resolution mechanisms.
Service Agreements: From professional services to consulting agreements, we will ensure that your service agreements are well-drafted, comprehensive, and protect your business interests.
Contact The Deng Law Firm Today
When it comes to corporate law, corporate governance, compliance, and contracts, the experienced team at The Deng Law Firm is here to assist you. We understand the complexities and challenges that businesses face and are committed to providing exceptional legal services to help you achieve your goals. Contact us today to learn more about how we can assist you with your corporate legal needs.