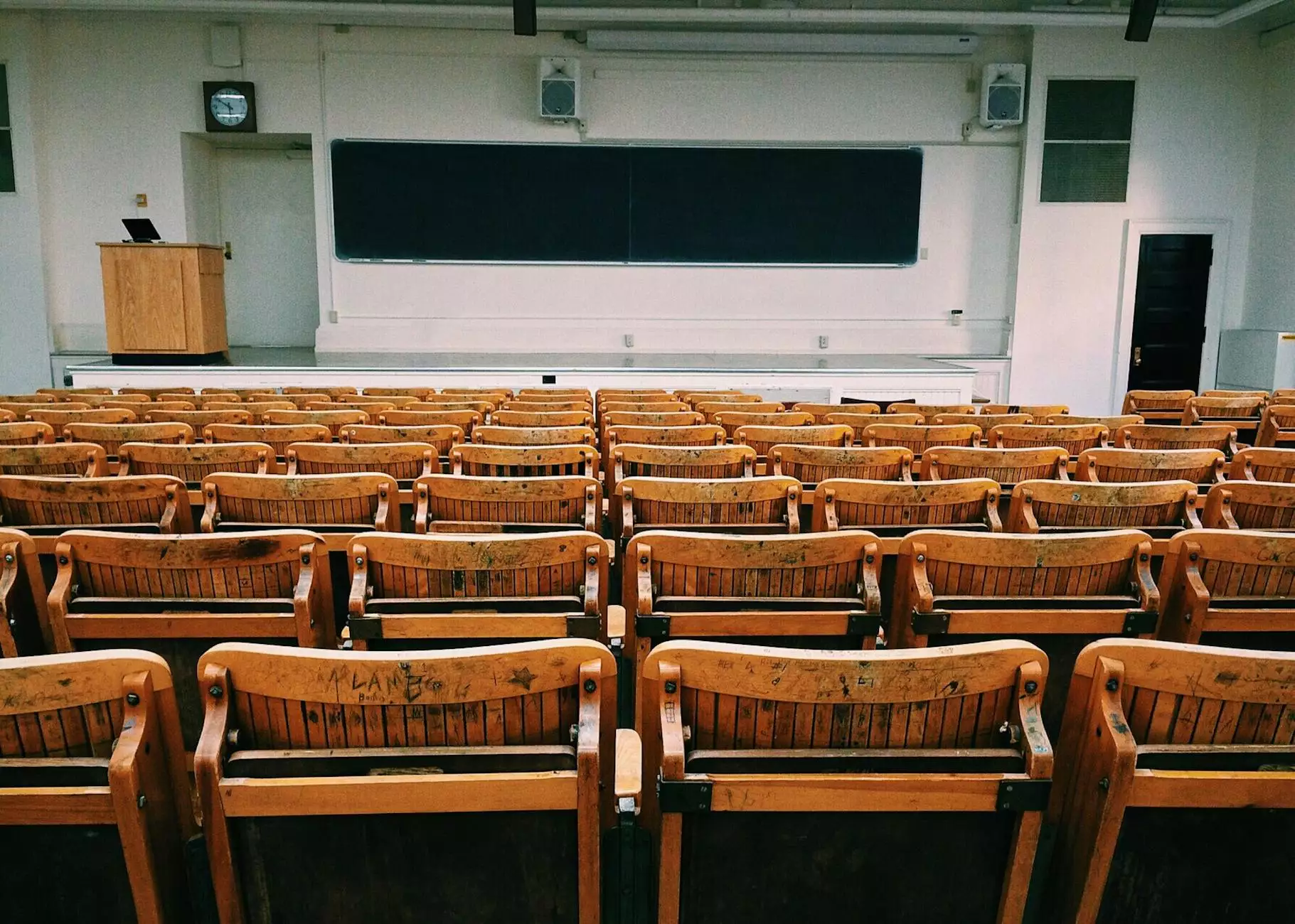 Welcome to The Deng Law Firm, a premier law firm specializing in education law. As the leading Washington DC education lawyers, we are dedicated to providing expert legal representation for clients in need of assistance with the Individuals with Disabilities Education Act (IDEA), Individualized Education Program (IEP), special education, and related matters. With our extensive knowledge and experience in education law, we are committed to fighting for the rights of students and families in the Washington DC area.
Our Expertise in IDEA and IEP Cases
At The Deng Law Firm, we understand the complexities and challenges that families face when dealing with issues related to IDEA and IEPs. Our team of highly skilled attorneys has extensive experience in handling a wide range of education law matters, ensuring that our clients receive the best legal representation possible.
With our in-depth understanding of federal and state laws concerning special education, we can provide comprehensive legal advice and guidance throughout the entire process. Whether you are seeking to initiate an IEP evaluation, appeal a denial of services, or resolve a dispute with your child's school district, our Washington DC education lawyers will advocate for your rights and the best interests of your child.
Comprehensive Legal Services for Special Education
As dedicated Washington DC education lawyers, we offer a comprehensive range of legal services to assist families and students in the special education system. Our services include:
IDEA Evaluation and Eligibility
IEP Development and Review
Due Process Hearings
Mediation and Alternative Dispute Resolution
Appeals and Complaints
Discipline and Suspension Issues
Section 504 Accommodations
Transition Planning
Private School Placement
With our client-centered approach, we strive to understand the unique needs and goals of each client and provide tailored legal solutions to achieve the desired outcomes. Our Washington DC education lawyers work closely with families, school districts, and other relevant parties to negotiate fair and reasonable agreements, while always being prepared to aggressively litigate when necessary.
Why Choose The Deng Law Firm?
When it comes to finding the right Washington DC education lawyers, choosing The Deng Law Firm offers numerous advantages:
1. Extensive Experience
Our team of experienced education law attorneys has a proven track record of successfully handling complex cases related to IDEA and IEPs. We stay up-to-date with the latest legal developments to provide our clients with the most effective representation possible.
2. Personalized Approach
At The Deng Law Firm, we believe in building strong client relationships based on trust and open communication. We take the time to understand your unique circumstances and tailor our legal strategies to meet your specific needs and goals.
3. Dedicated Advocacy
We are passionate about advocating for the rights of students and families in the education system. Our Washington DC education lawyers are dedicated to fighting for justice and ensuring that our clients receive the support and services they are entitled to.
4. Client Satisfaction
We are proud of our reputation for providing excellent legal services and achieving favorable outcomes for our clients. Our commitment to client satisfaction is unwavering, and we strive to exceed expectations with every case we handle.
Contact The Deng Law Firm Today
If you are in need of experienced Washington DC education lawyers who specialize in IDEA, IEP, and special education law, don't hesitate to contact The Deng Law Firm. We offer comprehensive legal services and are ready to assist you in your education law matter. Take the first step towards protecting your rights and securing the best possible outcome for your child's education by scheduling a consultation with our knowledgeable and compassionate team.
As the leading Washington DC education lawyers, we are here to guide and support you every step of the way. Reach out to us today to learn more about how we can help you navigate the complex landscape of education law.