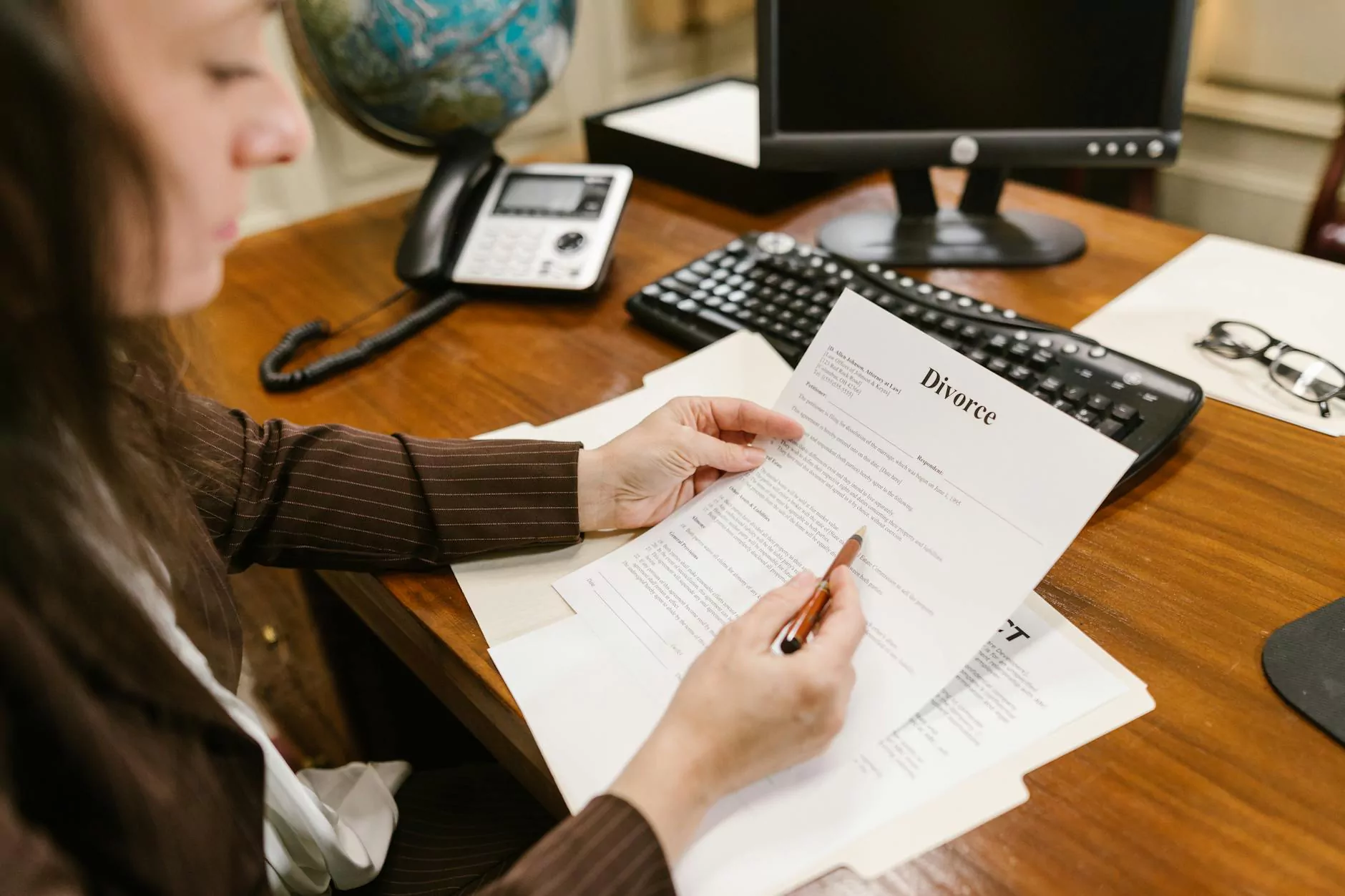 About The Deng Law Firm
The Deng Law Firm is a trusted name in the field of immigration law, with years of experience helping individuals and families navigate the complex legal processes. Our team of expert immigration lawyers is dedicated to providing top-notch legal services to the LGBT community, focusing specifically on LGBT family immigration cases.
Our Commitment to LGBT Family Immigration
At The Deng Law Firm, we understand the unique challenges faced by LGBT families when it comes to immigration. Our commitment is to assist same-sex couples, transgender individuals, and their loved ones in successfully navigating the immigration system and uniting their families.
Expertise in LGBT Family Immigration
With our extensive knowledge and experience in LGBT family immigration, we are well-prepared to handle a wide range of cases. Whether you are seeking a marriage-based visa, a fiancé visa, or adoption-related services, our dedicated team of immigration lawyers will provide you with personalized solutions tailored to your specific needs.
Services We Offer
1. Marriage-Based Immigration
For same-sex couples who have legally entered into a marriage, we offer comprehensive assistance in obtaining marriage-based visas. Our team will guide you through the entire process, from gathering the necessary documents to filing the petition and attending interviews.
2. Fiancé Visas
If you are engaged to a foreign national, we can help you navigate the fiancé visa process. Our immigration lawyers will assist you in preparing the required documentation, completing the application forms, and guiding you through the interview process at the United States Embassy or Consulate in the foreign country.
3. Adoption and Immigration
We understand that adoption plays a crucial role in many LGBT families. Our firm is well-versed in the intersection of adoption and immigration laws, and we can assist you in successfully completing the adoption process while also ensuring that your child has the necessary immigration documentation.
4. Family Petitions
In addition to marriage-based immigration, we can also help you with family petitions for your LGBT family members. Whether you are seeking to bring your spouse, children, or parents to the United States, our team will guide you through the process, ensuring that all legal requirements are met.
Why Choose The Deng Law Firm?
Choosing the right immigration lawyer is crucial for the success of your LGBT family immigration case. Here are a few reasons why The Deng Law Firm stands out:
Experience: With years of experience, our team of immigration lawyers has a deep understanding of the complexities of LGBT family immigration.
Knowledge: We stay up-to-date with the latest changes in immigration laws and regulations, ensuring that we provide you with accurate and reliable advice.
Personalized Approach: We recognize that every case is unique, and we provide personalized attention to each client, tailoring our services to their specific needs.
Commitment: Our team is committed to fighting for the rights of LGBT individuals and families and helping them achieve their immigration goals.
Dedication: We are passionate about what we do and are dedicated to achieving the best possible outcome for our clients.
Contact Us Today
If you are seeking assistance with LGBT family immigration, contact The Deng Law Firm today. Our team of expert immigration lawyers is ready to guide you through the complex process and help you bring your loved ones to the United States. Schedule a free consultation now and take the first step towards building a future together.