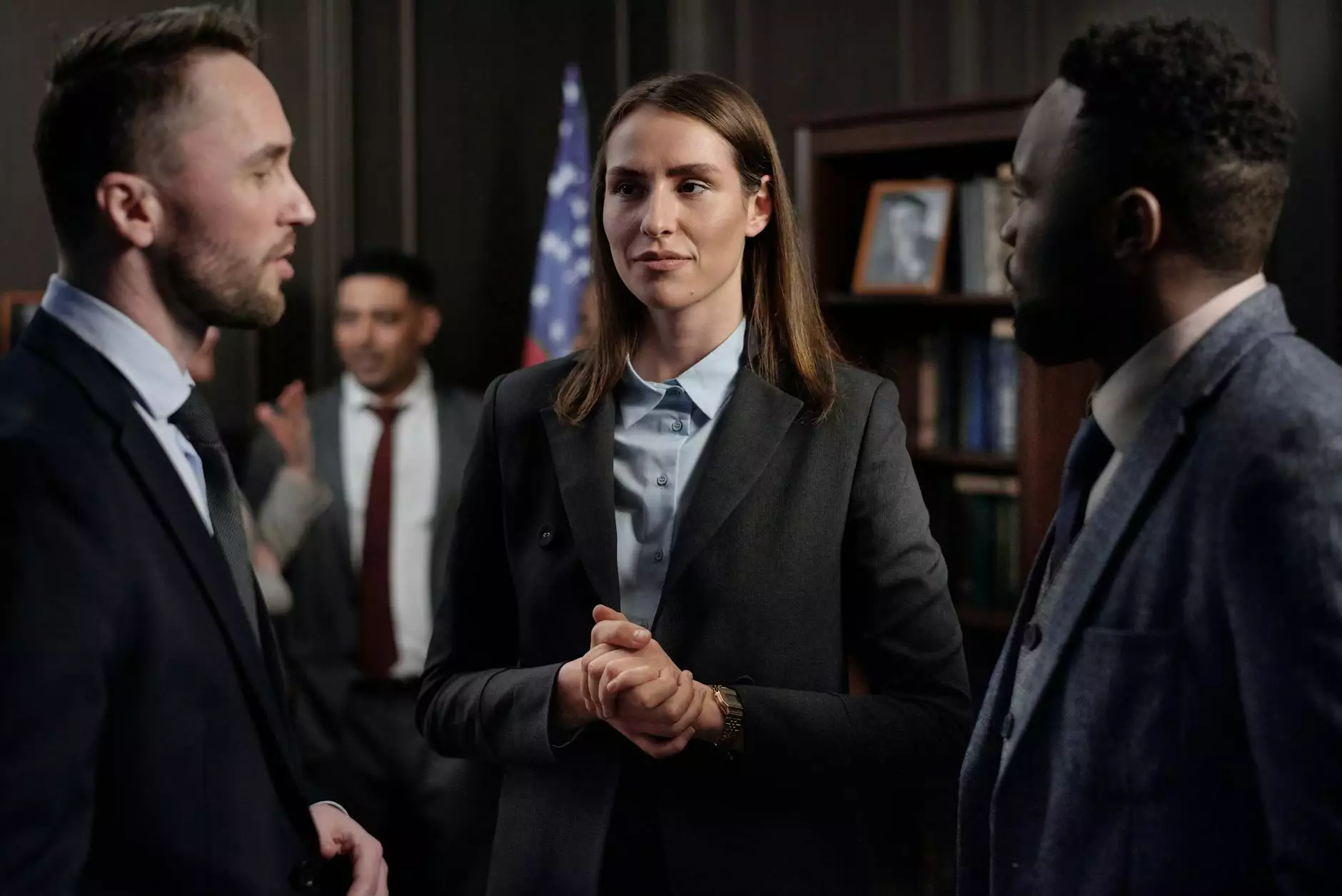 Introduction
Welcome to the "Our Team" page of Garfield Immigration Law Group, a division of The Deng Law Firm. We take great pride in introducing you to our team of highly proficient immigration attorneys who are dedicated to providing expert legal services in the field of immigration and visas.
Expert Immigration Attorneys
Attorney John Garfield, Esq.
John Garfield, Esq., is the founder and managing partner of Garfield Immigration Law Group. With over 15 years of experience in immigration law, Attorney Garfield has successfully helped numerous individuals and businesses navigate the complex world of immigration. His comprehensive knowledge, attention to detail, and commitment to client success make him a top choice for immigration legal services.
Attorney Emily Nguyen, Esq.
Emily Nguyen, Esq., is a highly skilled immigration attorney with a passion for helping individuals achieve their immigration goals. With a background in immigration law and a strong commitment to client advocacy, Attorney Nguyen has successfully represented clients in a wide range of immigration matters, including family-based immigration, employment visas, and removal defense.
Attorney Michael Chen, Esq.
Michael Chen, Esq., brings years of experience and expertise to Garfield Immigration Law Group. His deep understanding of immigration laws and regulations, combined with his dedication to providing personalized legal solutions, has earned him a reputation as a trusted immigration attorney. Attorney Chen's areas of focus include business and employment-based immigration, investor visas, and naturalization.
Comprehensive Legal Services
At Garfield Immigration Law Group, we offer a comprehensive range of immigration legal services to meet the diverse needs of our clients. Whether you are an individual seeking assistance with family-sponsored immigration or an employer looking to secure work visas for foreign employees, our team of skilled attorneys can provide the expertise you need.
Family-Based Immigration
Our team understands the importance of keeping families together. We have extensive experience in family-based immigration cases, including marriage-based petitions, fiancé visas, and adoption-related immigration matters. We are committed to helping you navigate the immigration process smoothly, ensuring that your loved ones can join you in the United States.
Employment Visas
For employers seeking to bring talented foreign professionals to the United States, our team can assist with various employment visa categories, such as H-1B visas for specialty occupation workers, L-1 visas for intra-company transfers, and O-1 visas for individuals with extraordinary abilities. We understand the complexities of the employment-based immigration system and can guide you through the process.
Investor Visas
Our team has extensive experience in assisting foreign investors who wish to invest and establish businesses in the United States. We can provide comprehensive guidance on E-2 visas for treaty investors, EB-5 visas for immigrant investors, and other investment-related immigration matters. Our goal is to help you navigate the intricate requirements and successfully obtain the appropriate investor visa.
Deportation Defense
If you or a loved one is facing removal proceedings, our experienced attorneys can provide vigorous deportation defense. We understand the challenges and complexities involved in removal cases and will work tirelessly to protect your rights and fight for your ability to remain in the United States with your family and loved ones.
Client Satisfaction and Success
At Garfield Immigration Law Group, our top priority is client satisfaction. We are dedicated to providing personalized attention, clear communication, and effective legal solutions throughout the immigration process. Our team takes the time to understand your unique circumstances, develop a comprehensive strategy, and guide you every step of the way. We are proud of our track record of success and the countless individuals and businesses we have helped achieve their immigration goals.
Contact Us
If you require expert immigration legal services, our team at Garfield Immigration Law Group is here to help you. Contact us today to schedule a consultation and learn more about how we can assist you.
Phone: 123-456-7890
Email: [email protected]
Office Address: 123 Main Street, Anytown, USA