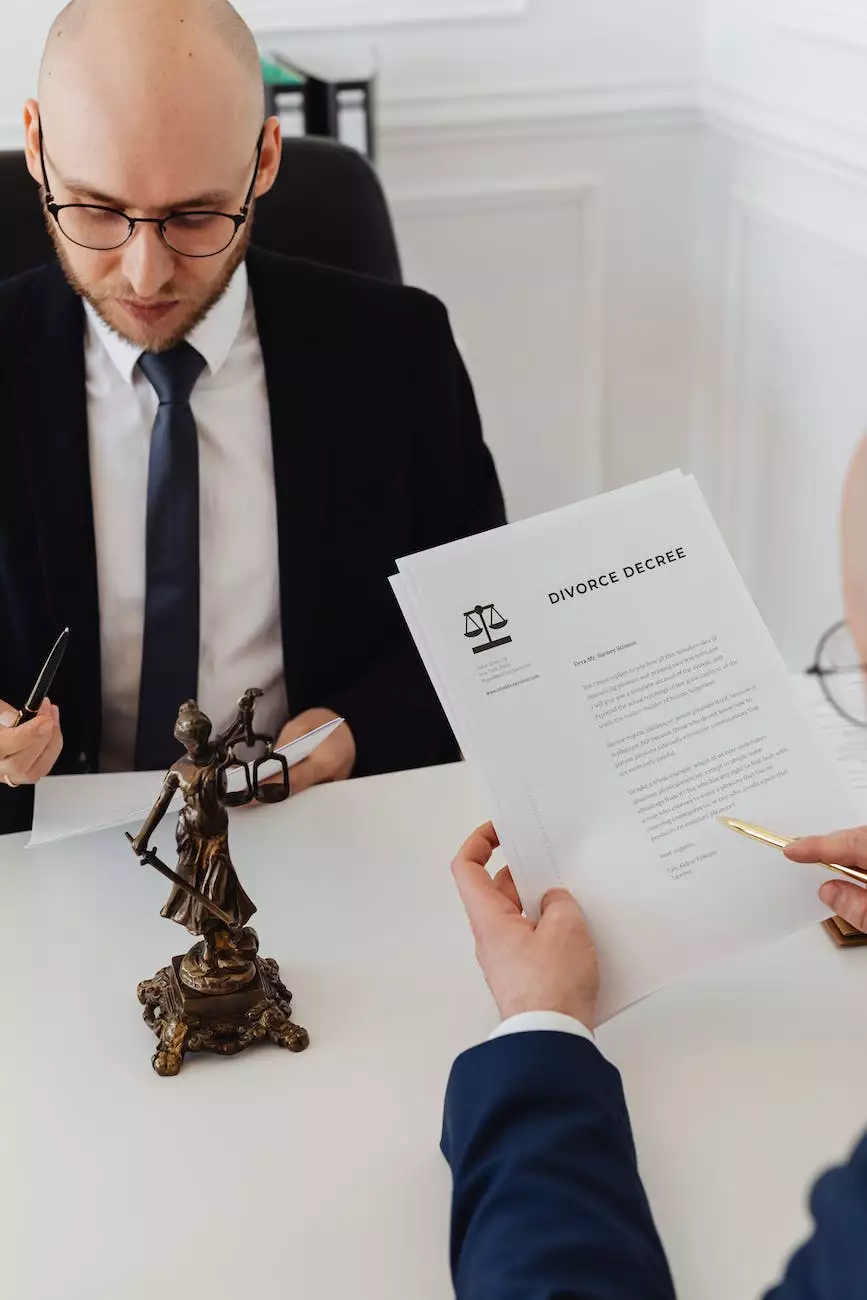 About The Deng Law Firm
Welcome to The Deng Law Firm, a trusted name in immigration and visa services in San Antonio, TX. With years of experience in the industry, our team of expert lawyers is dedicated to providing exceptional legal assistance to investors seeking visa opportunities in the United States.
Why Choose Us?
When it comes to investor visas in San Antonio, The Deng Law Firm stands out. Here's why:
Expertise: Our team comprises highly skilled lawyers who specialize in immigration and visas. We possess an in-depth understanding of the investor visa application process, ensuring that your case is handled accurately and efficiently.
Experience: With a track record of successful visa applications, we have helped numerous clients fulfill their dreams of investing and living in the United States. Our experience allows us to navigate complex legal procedures with ease.
Personalized Approach: We believe in providing personalized attention to each client. Our lawyers take the time to understand your unique circumstances, goals, and concerns, tailoring our strategy to maximize your chances of obtaining an investor visa.
Comprehensive Guidance: From assessing your eligibility to preparing the required documentation and representing you during the visa interview, we offer comprehensive guidance at every step of the process. Our goal is to make your journey as smooth as possible.
Transparent Communication: We believe in clear and open communication. Our team will keep you informed about the progress of your visa application, address any questions or concerns promptly, and provide honest and realistic advice.
Client Satisfaction: Our primary focus is your satisfaction. We are committed to achieving the best possible outcome for your case and strive to exceed your expectations through our exceptional services.
Our Services
At The Deng Law Firm, we offer a wide range of services related to investor visas in San Antonio:
1. Visa Assessment
Our dedicated team of lawyers will assess your eligibility for an investor visa. We analyze your investment plans, financial standing, and other relevant factors to determine the most suitable visa category for you.
2. Application Preparation
Preparing a strong and compelling visa application is crucial. Our experts will assist you in gathering the necessary supporting documents, completing the required forms, and presenting your case in the best possible light. We leave no stone unturned in ensuring the accuracy and completeness of your application.
3. Investor Business Plans
An investor visa often requires a detailed business plan. Our team consists of professionals who specialize in creating comprehensive business plans tailored to showcase the viabilities and benefits of your investment in the United States.
4. Visa Interview Representation
Preparing for the visa interview can be nerve-wracking. Our lawyers will provide you with guidance, tips, and mock interviews to help you feel confident and prepared. On the day of the interview, we can represent you to ensure the smooth progress of the process.
5. Ongoing Support
Even after obtaining your investor visa, we are here to provide ongoing support. Whether you need assistance with renewals, changes of status, or any other immigration-related matters, our team will be ready to help.
Contact Us
Don't let complex immigration procedures hinder your dreams of investing in the United States. Contact The Deng Law Firm today to schedule a consultation with our experienced investor visa lawyers in San Antonio, TX. We are passionate about helping investors like you achieve your goals.
The Deng Law Firm
Address: 123 Main Street, San Antonio, TX 12345
Phone: 123-456-7890
Email: [email protected]